BrushBoarding is a rave(ing) success in Portugal at the Sumol Summer Fest
Tens of thousands of people attending the sell-out festival with many party goers riding the Brush Ramp.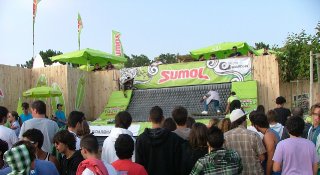 Thanks to all the people and staff who made our attendance one to remember.
The BB team
← BrushBoarding @ X:Fest at Xscape Milton Keynes
London International Boat Show 2011 →
Comments are closed.